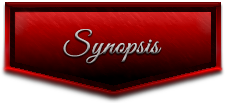 Where I End is a standalone new adult romance.
Eve
Pretentious. Arrogant. Condescending. Cruel.
All words I'd used to label him. Exactly what I'd always believed he was. All that changed one spring morning when I realized I didn't know the man behind the facade at all.
Angry. Desperate. Broken. Mine.
All words I'd use to define him after I interfered. Once our eyes locked, I was all in. There was no turning back. He tried to push me away, but I refused to let him go. I was determined to save him. What I didn't expect was that he would save me, too.
Cy
I was so close to ending my misery. Mere seconds away. Then she stumbled upon our argument, and I changed my plans. She wasn't supposed to be there. She knew too much. Even with my entire world burning down around me, she wouldn't walk away.
I've always been on my own. No one had ever fought for me before. Why should anyone start now? But she did, no matter how much I tried to stop her. I knew I was nothing, unworthy of her, but she was persistent. Once she got under my skin, I couldn't let her go, because where I end, she begins.


[embed]https://youtu.be/dD9TwekXA1s[/embed]
Where do I begin.... This book is amazing, from prologue to epilogue, but so much more. Reading the prologue one would think that they know what this book is all about, but you would be wrong.
This book is more. More of Eve showing how strong she is how brave and empowering she is. How true love and believing in someone can show them more of them selves than they ever knew. How a boy shows his feeling by the old time cliche, of the boy pulling on the girls hair. Showing aggression is about something more.
Cy, when I began reading this book I immediately created my opinion of him based on the prologue. As I read the first chapter and then the next and the next my opinion of him changed. He broke my heart and then along with Eve he built it right back. His strength to overcome his demons, his love for the girl he always wanted but ever knew would accept him.
More than just a prologue this book is amazing, from beginning to end.
Michelle Dare, gave me a topic that is both heart breaking and then up lifting. A topic that made me so angry I wanted to reach into the book and beat the crap out of all the people involved. A story that made me so proud of both Eve and Cy. A book I couldn't put down. A book I read through the night tears and all. Where I end is no the end of Cy and Eve it is the beginning of their lives together. Choked up is not even close to what I felt through out this book, I mean even as I write this review, I can feel the turmoil and suffering and then the overall, love that pours from the pages between the two of them. Perfection!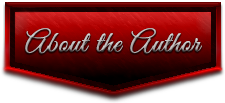 Michelle Dare is a romance author. Her stories range from sweet to sinful and from new adult to fantasy. There aren't enough hours in the day for her to write all of the story ideas in her head. When not writing or reading, she's a wife and mom living in eastern Pennsylvania. One day she hopes to be writing from a beach where she will never have to see snow or be cold again.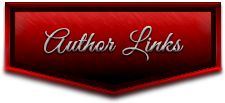 Hosted by: